Caution !!! After installation we recommend the users to switch off repository. [multilib-testing]. To switch off repository you need to add 2 lines of the code with # in the file /etc/pacman.conf. The screenshot as below.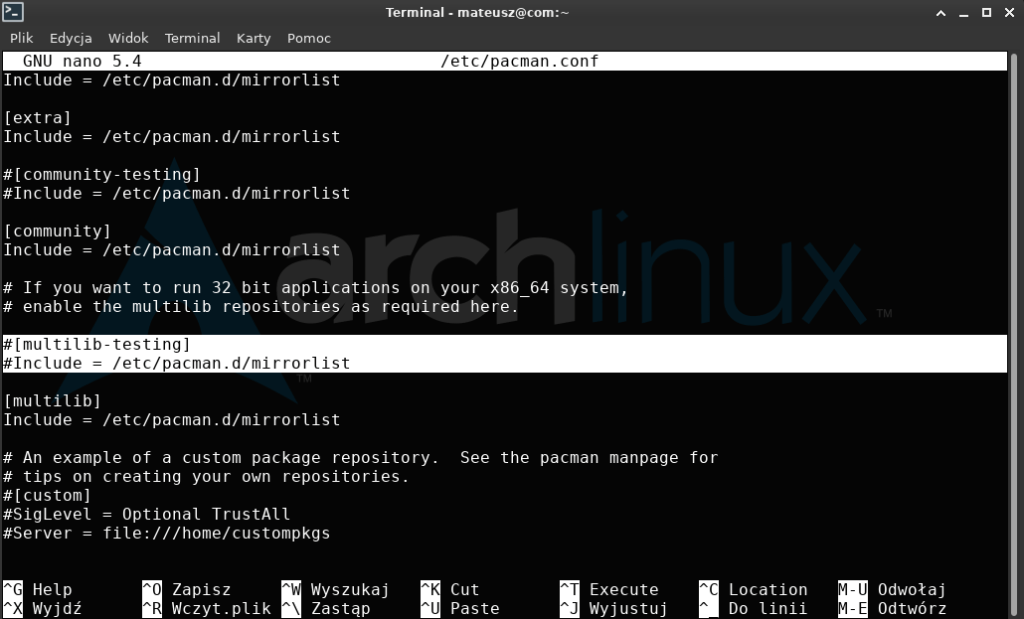 The iso image should be recorded on a DVD with a disc burning program or USB flash drive - using one of the flashing programs.
After successful booting from CD / memory stick you will see this window. You need to choose the first option.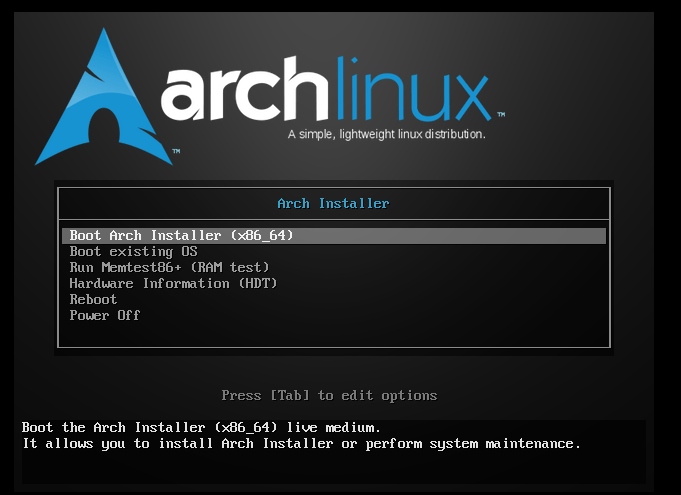 Next, you need to connect to wifi. If your computer is linked to the internet by cable, the connection is made automatically.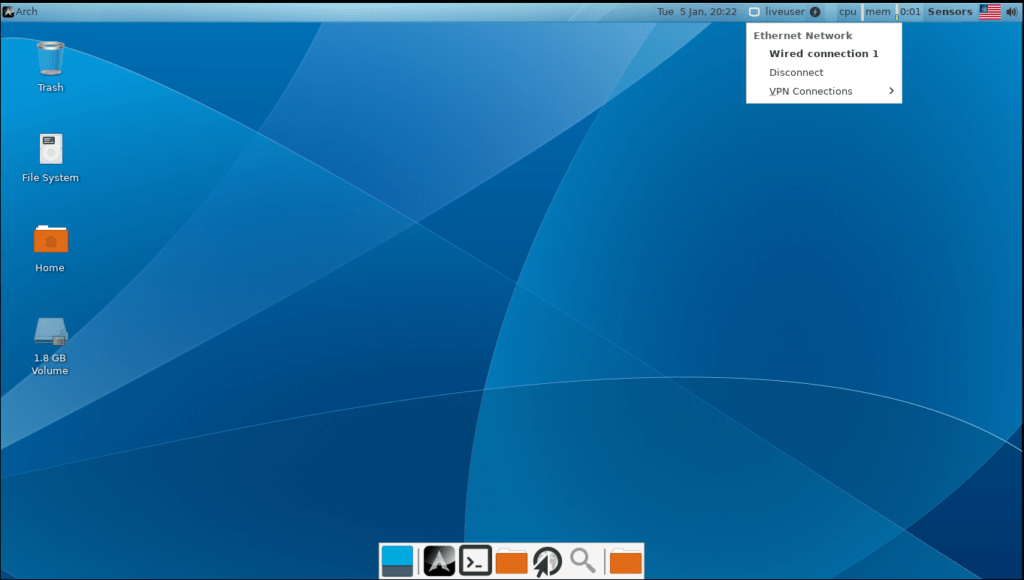 To run the installer, click on the black icon in the dock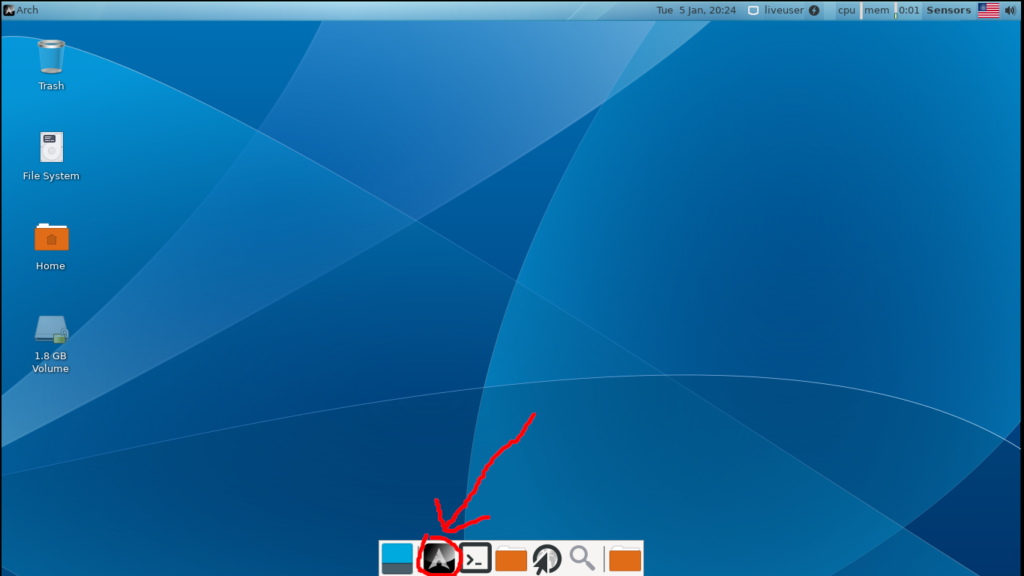 The installer is intuitive (similar to the one used for Manjaro).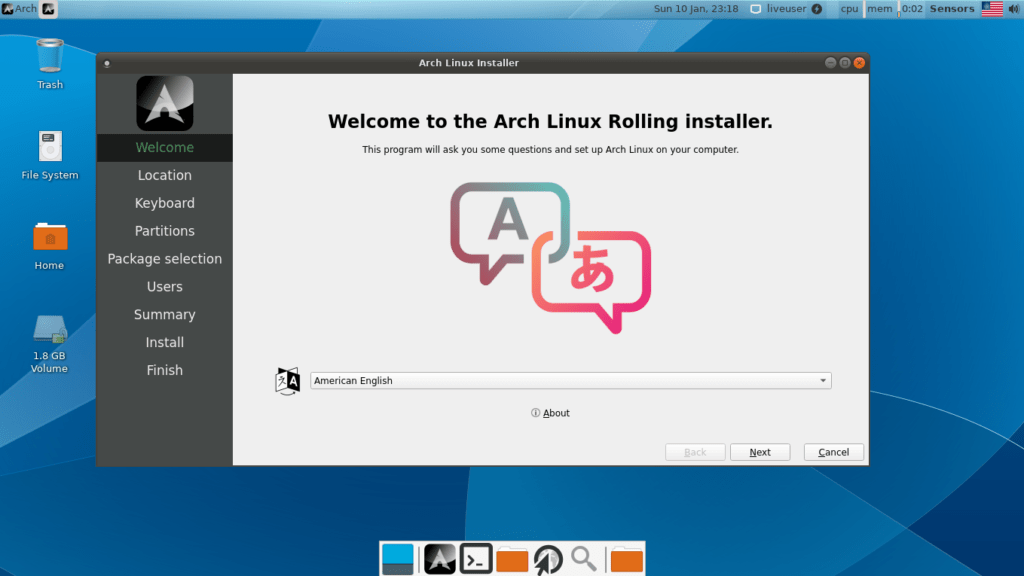 At the next step ,,choose packages" you need to select "Base-devel" and graphic environment you want. I also recommend selection of printing suport and web browsers.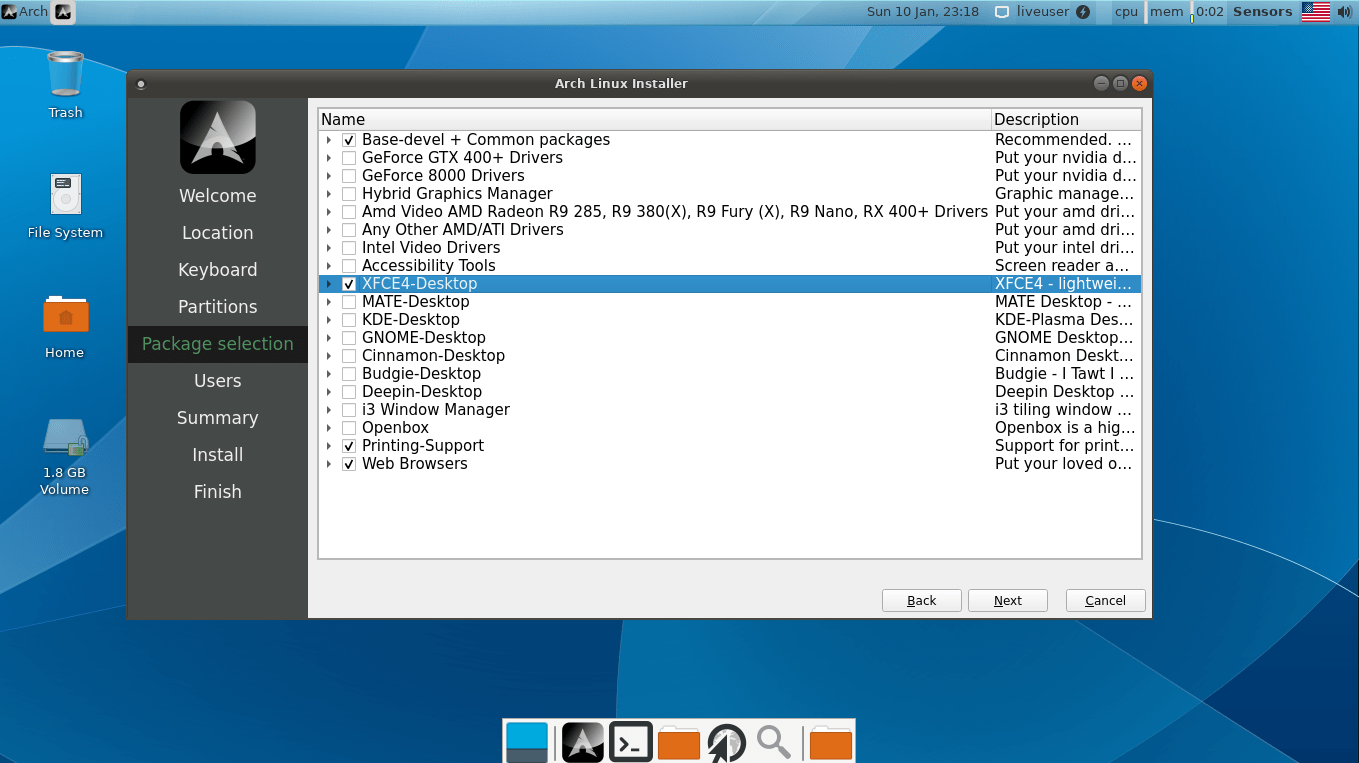 Each desktop environment has appearance customization options. An example of my setup in XFCE (dark mode).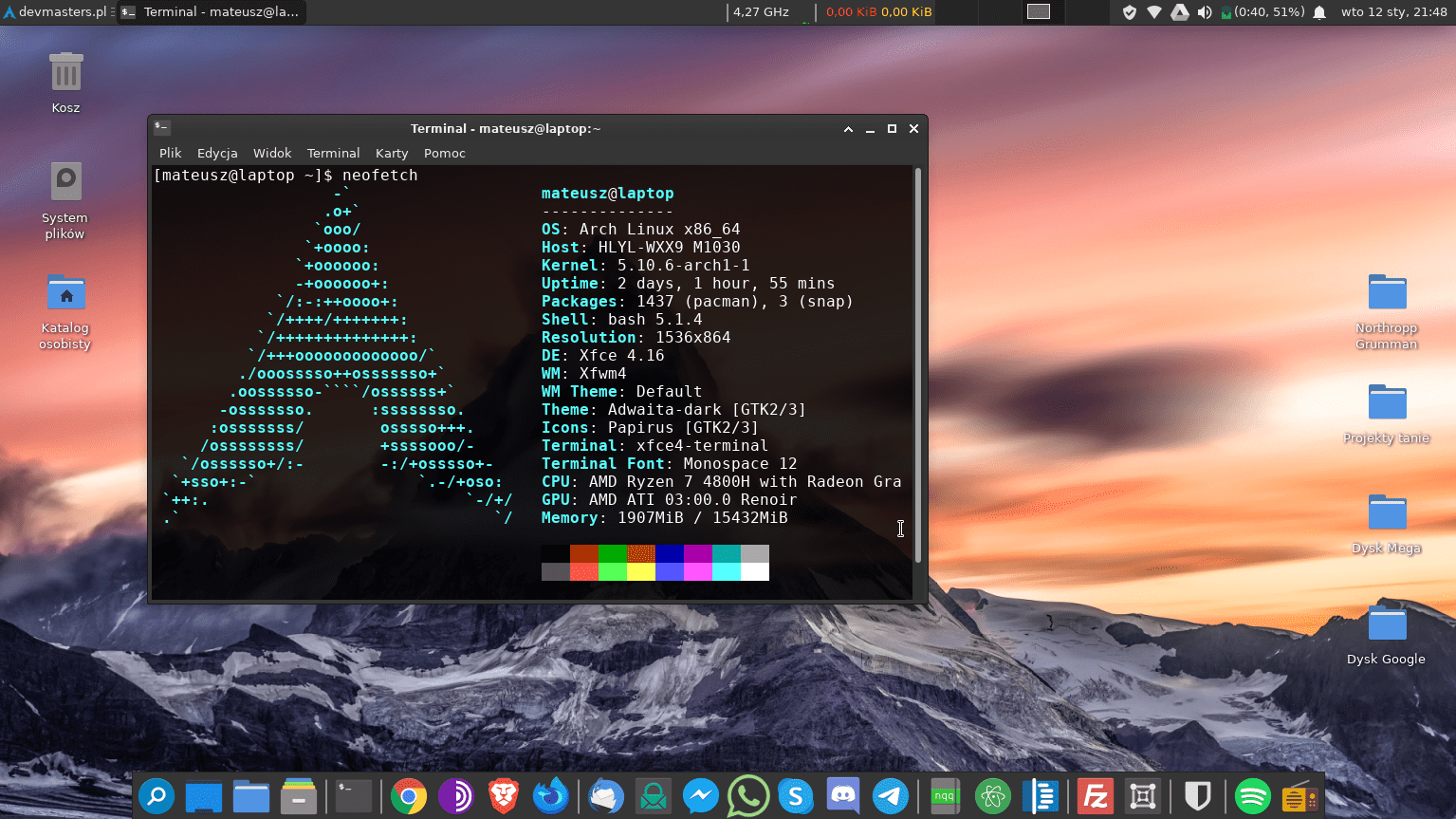 Download 0.2 (18.01.2020) Balena Etcher bug fixed
Mirrors:
Please send all comments, suggestions and remarks to the email address. You can also use the contact form.
I am looking for a software developer with good knowledge of C++ that would help to develop this project.
New features in the next relelease(0.4):
Added support for 32-bit architecture (Arch32 Project).
Change of password policy in the installer (at users' request).
If you wish, support the project with a donation. 100% of the collected amount will be used to pay for the work of external graphic designers and programmers.
Traditional transfers:

PLN - 22 2360 0018 0107 0000 0007 2548
EUR/GBP/USD - IBAN: LT05 3250 0164 3018 3862, BIC/SWIFT: REVOLT21
LOCAL TRANSFERS GB - nr: 04-00-75, konto: 47487151
Recipient:

Mateusz Kalina
ul.T.Kościuszki 33
28-236 Rytwiany

Transfer title: Linux Donation